2020-2021 SEASONAL PIT LEASING & LODGING
When you lease a season pit for duck season, that pit is yours and yours only. It is up to you on how many times you wish to hunt it. When you select a lease, we do a two installment method. First installment due at signing (1/2 of price) and final installment due by September 1st (1/2 of price). Pits deposits are non-refundable and are on a first come, first serve basis. Pits will be 100% gone by April 2019 on average. Reserve yours today.
ALL LOCATIONS ARE CONSISTENT 250-500 BIRD PITS ANNUALLY. Our blinds are proven to kill birds whether in rice or beans. Results will very upon number of times hunted per season, Arkansas weather, skill level, and number of decoys used. We harvest the field, set up the levees, and pump out the pits in October. All you are responsible for is the camouflage on the pit and provide your own decoys. We do the rest! WATER IS GUARANTEED since we pump from the ground!
*Discounted lodging will also be offered to each annual pit leasing party at 2 hotels in Jonesboro, AR within approx. 15 minutes of your pit location. We can get rooms for approx. $40-45 / night for 4 guys (about $11.00 person). We do this as a convenience for your party to save money.
Call Zach @ 870-897-3066 or Spencer @ 501-944-8007 to reserve your pit today!
2019 DUCK LEASES – Now Showing
WEINER, AR LEASES: (3 miles west of Weiner)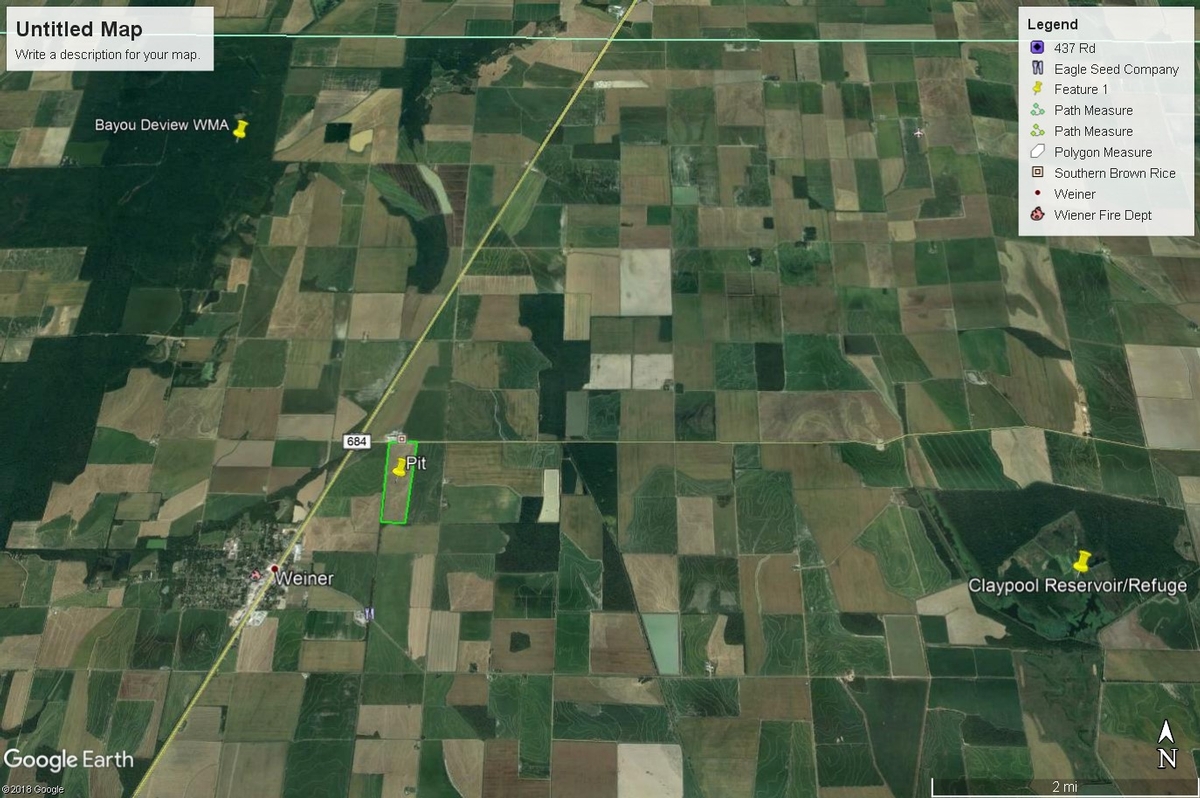 Cross The Lodge Pit
Pit size: 18 ft. with double dog box (6-7 man pit)
Field Type: Beans
Acres: 100
Water: Included with Lease
Price: $6000.00 Available – Now Showing
Lease Group Headline - CASH, AR
CASH, AR PITS
*Pits located right off the Famous Cache River and close to Crain Farm Reservoir.
County Line Cache River – Shop Pit
Pit size: 16 ft. with double dog box (6 man pit)
Field Type: Beans
Acres: 100
Water: Included with Lease
Price: $7500.00 Available – Now Showing